Completion Date
(Estimated)
| | | |
| --- | --- | --- |
| | | CCTV cameras at strategic locations |
| | | |
| --- | --- | --- |
| | | Dedicated parking lots for each unit |
Glisten Rise Residencies stands ten stories tall, crowned by a rooftop, terraced garden that overlooks the Negombo city and the coastline. This complex comprises 37 individual apartments of 2 to 4 bedrooms, providing potential residents with a wide array of choices to suit their individual needs and resources. Excellent design, that maximizes the efficient use of space and natural lighting, makes apartments at Glisten Rise Residencies appear larger, with spacious bedrooms and living spaces, in addition to abundant lighting and ventilation. The overall design is conducive to fellowship with other residents, while also offering maximum privacy. Apartments are available from 746 – 2,144 sq.ft in extent.
CENTRALIZED LOCATION IN NEGOMBO
Centrally located in the Negombo city limits is easily accessible to the banks, leading schools, supermarkets, places of worship, the international airport and other venues, which are essential for a modern lifestyle.
THE ROOFTOP
Terraced gardens with swimming pool, Club House and sun deck offer ample opportunities to relax, unwind and revel in the view of the glorious sunsets of the western coast. This area also facilitates meeting and cultivating friendship with fellow residents.
LUXURY FIXTURES & FITTINGS
Well-Known international brands of fixtures and fittings have been integrated into the design and construction, along with WI-FI and satellite TV facilities available for all residents. Elevators and standby generators add to the convenience and comfort of living in the luxury apartment complex. Personal brand choices can be included, at a different price level, when requested by customers.

Swimming Pool
Car Parking
Security
Gym

Fire Detection
AC
Garbage Removal
Shopping
Kids Play Area
Grocery/Welfare shop
Swimming Pool
Open restaurant
Rooftop kids play area
Rooftop reading area
Visitor's car park
Meditation centre
GROUND FLOOR
Dedicated parking lots for each unit
Car park & toilets for differently abled
Visitors parking lots
Lobby
FIRST FLOOR
Main Lobby
Grocery/Welfare shop
Managers Room
Driver's rest room
NINTH FLOOR
Club House
Meeting Room
Swimming Pool
Gymnasium
Male & Female Toilets
Pool bar
Pool Deck
Community Centre
BBQ Pavilion
Kitchen
Open Terrace
Open Restaurant
Lobby
ROOF TOP
Rooftop Kids play area
Rooftop Reading area
Meditation Centre
Lobby
COMMON FACILITIES
Two Elevators
Emergency staircase
Backup generators
Driver's restroom
Wi-Fi with fiber optic cable (On Request)
A/C for Rooms
Hot water system
24 Hours Security with guards
CCTV Cameras at prominent locations
Centralized Gas System
Garbage Disposal system
Rainwater Disposal System
Fire Protection System
Intercom System
Units available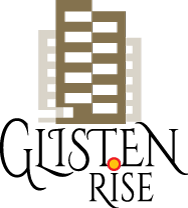 CENTRAL HOMES
Established in the year 1993, Central Homes and Real Estate Company is a leading organization in the construction and real estate sector, having over 23 years of experience in catering to the housing needs of customers. The company has made steady inroads in the construction industry, primarily due to its commitment, usage of quality material for construction, strict supervision to meet required standards, cost management and availability of wide range of designs - ranging from Economy to Super Luxury. Central Homes has won many accolades due to it's quality services rendered to the nation, including the 'MACO 2010' and 'MASS 2011' awards. Central Homes having vast experience in the construction field has taken another leap step forward in its journey in the construction of luxury apartment condominium-style project in the heart of Negombo. This project with all facilities is situated in a quiet residential area, with easy access to the Beach, Supermarkets, Hospitals, Schools, Shopping malls, Hotels, etc.
Locations Near By
Nearest Schools/Universities :
---