Project Location
Kandy, Sri Lanka
View map

Completion Date
February 2018
(Estimated)
| | | |
| --- | --- | --- |
| | | Premium fittings and excellent design |
| | | |
| --- | --- | --- |
| | | Residences with a Private Terraces |
| | | |
| --- | --- | --- |
| | | Covered car park for each unit |
| | | |
| --- | --- | --- |
| | | CCTV security camera system |
| | | |
| --- | --- | --- |
| | | Gymnasium overlooking the river-4th floor |
| | | |
| --- | --- | --- |
| | | Swimming pool with infinity edge overlooking the river |
| | | |
| --- | --- | --- |
| | | 170 meter long Rooftop jogging track with viewing decks |
The iconic Dynasty Residencies situated in the ancient city of Kandy, the hill capital of Sri Lanka, It's a one-of-a-kind mixed development on the banks of the Mahaweli River with 19 stories of luxury apartments and a proposed 4 star hotel in the adjoining property.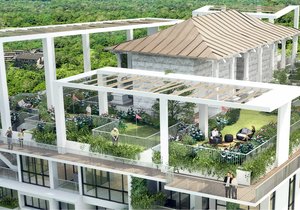 Kandy Poised To Be One Of The Most Sought After Investment Destinations Of Sri Lanka.
One of the most anticipated developments to Kandy is the Colombo-Kandy expressway which is to be completed in 2020. This will reduce travel time between the two cities to less than 90 minutes, thus positively changing the dynamics and significance of the destination and enhancing the property value of Dynasty Residencies, which is situated 5 minutes away from the entrance to the Colombo-Kandy expressway. Further, under the Megapolis scheme the government aims to position Sri Lanka among rising Asian economies by creating highly developed cities to power large- scale growth. With an investment of USD 2 Billion, the scheme is geared to creating rapid growth and change the face of several cities including Kandy. To this end, urbanization of Kandy plays a key role in developing the megapolis concept through the implementation of the 'Kandy City Urban Upgrading Project'.
UNOBSTRUCTED VIEWS
First and last residential apartment complex to be built within 30 meters from the Mahaweli River. All future developments would be allowed only beyond 100 meters from the river under new laws Each apartment is designed to capture the external environment giving a clear views of the natural surroundings of the Mahaweli River, Hantana, Hunasgiriya and Knuckles ranges. Due to its elevation and close proximity to the Mahaweli River no other buildings will be constructed in the vicinity, ensuring unobstructed views in the future.
Covered drop off area/Grand entrance lobby
Reception area with a lobby and guest check-in facility
In-house doctor facility with nurse station
Covered car park for each unit
Penthouses and Sky Villas-2 car parks each
Visitors parking lots
Bicycle parking lots
Handicap access to all units/facilities
Handicap car parking and handicap toilets
Function room overlooking the river–2nd Floor
BBQ pavilion
Mini Market and Restaurant
Swimming pool with infinity edge overlooking the river
Kids' pool
Gymnasium overlooking the river-4th floor
170 meter long Rooftop jogging track with viewing decks
Roof top Meditation garden
Roof top Reading garden
Roof top Open Gymnasium
Standby electricity generator
CCTV security camera system
Driver's quarters with shower and eating facilities
ECO FRIENDLY DESIGN
Designed to ensure fresh air and natural lighting permeate throughout the building.
Multiple design options (17 different layouts).
Convenient location and easy access to Kandy Colombo expressway, public transport, railway and sea plane.
More than 45% common amenities and 55% residential area.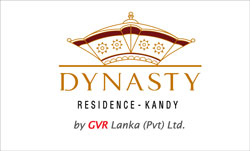 About GVR Lanka
GVR Lanka is a BOI approved Real Estate and Property Development Company founded by two Sri Lankan born, US based entrepreneurs, Mohan Chandramohan and Mahasen Samaravijaya (Chairman/CEO). GVR Lanka has brought together a multinational team of experts and the ensemble has worked tirelessly to create an Oasis of Tranquility that is a perfect blend of luxury, nature, heritage and lifestyle. Inspired by the rich cultural heritage of Kandy, the building also has elements of traditional Kandyan architecture incorporated in to its design. GVR Lanka is committed to protecting the environment and this will be the first residential apartment project designed in Sri Lanka under the US Green building Council's LEED Rating System. The project is the culmination of several years of comprehensive research and product development, which helped the developers identify customer expectations and how to deliver a high quality and defect free product.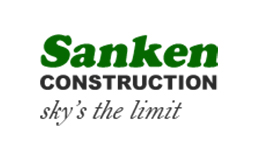 Our Partners - Sanken Construction (Pvt) Ltd
Design and Built Contractor / Partner in Development With over 30 years in the industry, Sanken Construction is not only solidly established, but is recognized for its integrity and total reliability in the competition construction industry. Sanken Construction is an ICTAD C1 graded construction company, which is reputed for quality products (ISO 9001:2008 QMS Certified). Awarded the prestigious OHSAS 18001:2007 certification from Moody International Certification ltd, UK. Its concrete credentials are evident in many noteworthy projects: commercial buildings, residential apartments, hotels, banks and hospitals. Projects include Trillium Residences, Emperor Residencies, Capitol Residencies, Aitken Spence Buildings, Majestic City Complex, House Fashion, JAIC Hilton, HR Residences and Nawaloka Hospitals. Recognized by several institutions for excellence in operation and management systems which have added value to the organization's reputation as follows: NCE Export Awards 2007/2008. National Business Excellence Award 2011/2012. Special Projects on Corporate Social Responsibility award 2008. Construction Performance and Excellence Award 2007/2011/2012 and many others. The company is expected to gain the ISO 14001 certification for Environmental Management System in early 2014.
Banking Partners
GVR has partnered with 7 licensed commercial banks to offer financing for unit buyers up to 70% - 75% of the purchase price. Additionally the banks offer a tripartite agreement whereby the due diligence relating to the title of the property has already been done by the banks. For foreign or local parties investing in the project irrespective of obtaining funding, no title searches are required as the bank guarantees good and sellable title to the condominiums. This eliminates any involvement of attorneys to verify good title of the property, thereby saving any fees payable to attorneys to carry out due diligence on the title to the condominiums.
Location
Kandy, Sri Lanka
Locations Near By
Nearest Schools/Universities :
---